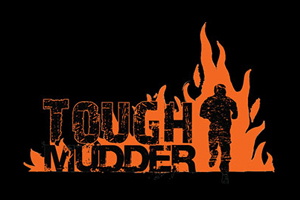 Client: Tough Mudder
We were appointed to construct 20-25 unique military style obstacles designed by British Special Forces across 10-12 mile long courses at UK Tough Mudder events.
We construct the world famous courses that include:
Arctic Enema – Participants plunge into a skip filled with ice water.
Electroshock Therapy – Live wires carrying up to 10,000 volts of electricity hang over a field of mud which participants sprint through to reach the finish line.
Funky Monkey – A set of monkey bars crossing a pit of cold water.
Everest – Participants run up a quarter pipe covered with mud and grease.
The project planning process for each Tough Mudder event involves determining and taking into account:
The timescale in which each obstacle needs to be constructed ready for the event.
The quality and safety of each obstacle constructed.
What significant environmental impacts building on a green field site may have and how the reinstatement works will be carried out under specific conditions.
Matthew Ellison, Managing Director "We are delighted that the leading company in the obstacle course industry has selected us to work with them at UK events".
"We believe this is an exciting period for the company."
"We are looking forward to forming a strong working relationship with Tough Mudder".
Tough Mudder was co-founded in 2010 by Will Dean and Guy Livingstone, both British citizens living in New York. For 2013, Tough Mudder has scheduled 53 events in the United States, United Kingdom, Australia, Canada and Germany.
For further information regarding Tough Mudder, please visit their website at www.toughmudder.co.uk.